ABOUT US
At Gillmore British Design our purpose is to supply unique contemporary furniture designs to discerning homeowners and professional buyers. Within a culture of innovation and friendship, the company's designers, manufacturers and customers are its heartbeat, and we strive to create beautiful and accessible products that will be cherished in the home for years to come.
A Note from the Founder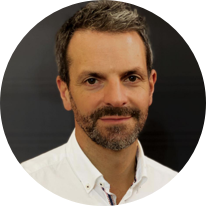 Charles Gillmore
I am proud that the two words 'contemporary design' remain as important to our brand now as they did when I launched the business from an empty West London warehouse back in 2001. My belief was as strong then as it is now that there is an exciting space for furniture design between the elite high end and the throwaway low end of the interiors market. It is heartening to think we have been quietly going about our business for over 20 years now delivering many unique products to so many inspiring customers with smiles all round.
By listening to our customers, being creative and keeping things simple it has been a fun, challenging and rewarding journey along the ever-changing world of interior trends and lifestyles. From humble beginnings we are now an established brand and proud to offer discerning homeowners a choice of over 1000 product choices, all designed from the heart for a lifetime of enjoyment.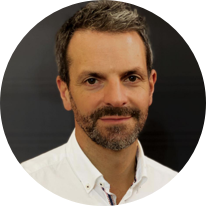 Charles Gillmore
The Gillmore Story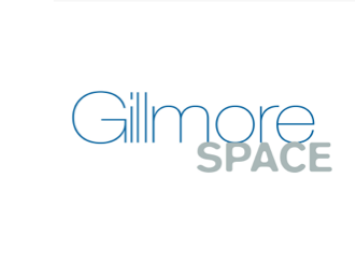 1999-2001: Our Beginnings
The brands passion for contemporary design originates from Charles's Furniture Design studies at the prestigious Kingston University, London during the early 1990's.
Following graduation, Charles worked for two fast growing UK furniture brands where he cut his teeth in the business side of furniture design and in July 2001 Charles was ready to launch his own label, 'GillmoreSPACE' as a business-to-business supplier of contemporary furniture.
2001-2006: The Early Years
Charles launched the company at the famous 100% Design Show in London's Earl's Court in September 2001 and The Furniture Show at Birmingham's NEC in January 2002.
The opening product ranges included the very special Barcelona collection of cabinets with its signature grid façade which quickly became a favourite with interior designers and design stores.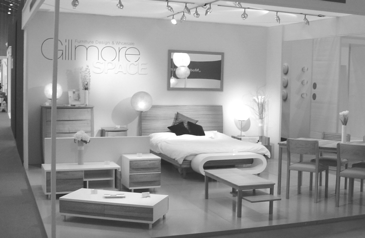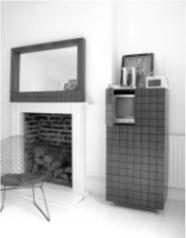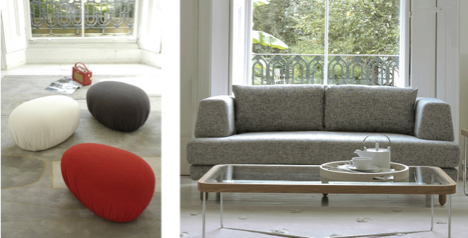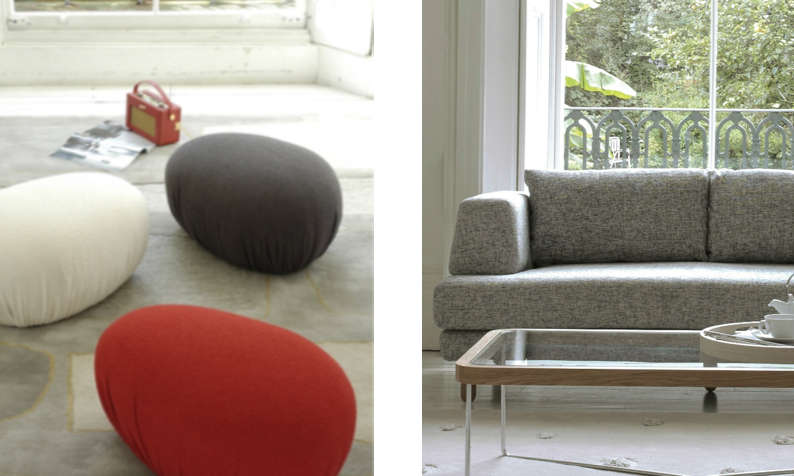 2007-2012: A New Home
A desire to move his young family to the area of his upbringing saw Charles relocating GillmoreSPACE from London to the beautiful countryside of South Devon in the West of England.
The business was now a small, boutique wholesaler of aspirational contemporary furniture and became highly regarded within the UK's thriving residential show home market where design, quality, price and inventory were key demands. The friendships and client loyalty that emerged from the show home industry during those early years continue to be as strong as ever nearly 20 years on!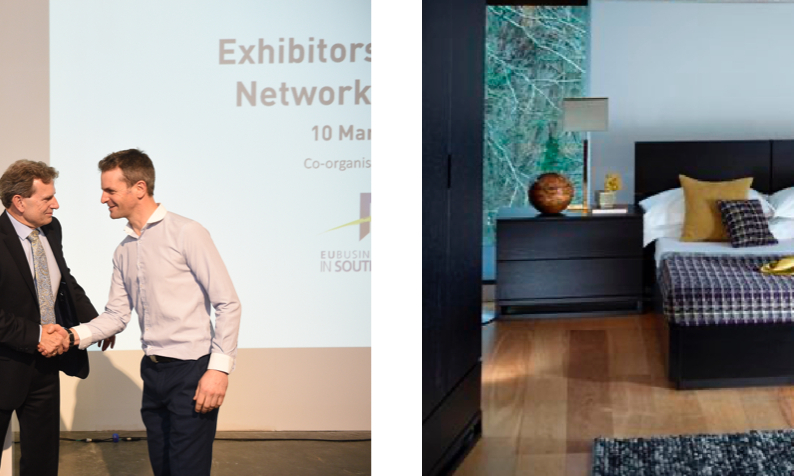 2013-2017: Designing to Win
To compete against the larger volume importers Charles focused even greater resources on creative new product design supported by high quality manufacture. An office was established in Guangzhou, China and very strong ties were laid down with a collection of small manufacturing partners that, to this day remain as integral as ever.
Designing became prolific with the creation of collections including Cordoba, Savoye, Kensal & Fitzroy. The result was double digit growth year on year that was further boosted by the arrival of international customers through the brand's participation at Maison Objet in Paris and The Singapore Furniture Fair.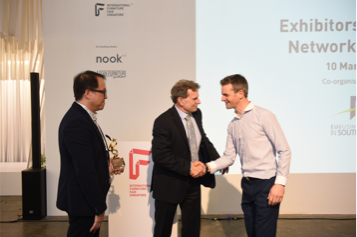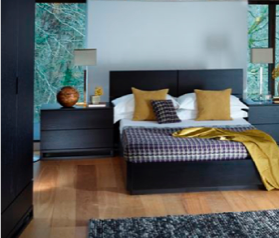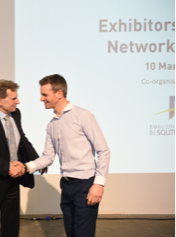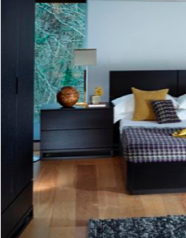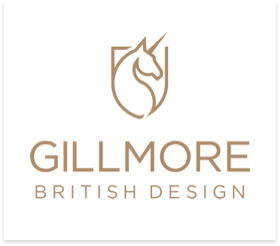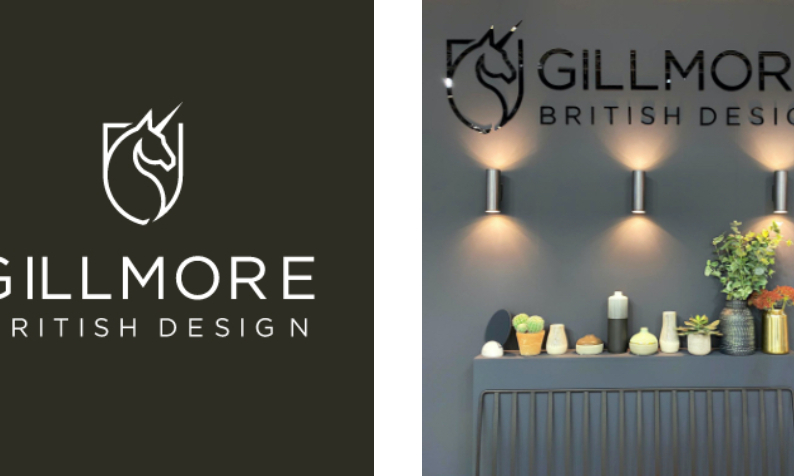 2018-2023: Ever Evolving
With the objective of making the designs more accessible to the public, 2018 was a big year for the business as, in tandem with the launch of a fully integrated ecommerce website, Charles rebranded the business using the simple family name of 'Gillmore' alongside the all new 'unicorn' logo. In the same year the Federico collection was launched to great acclaim and was an instant best-seller with its modern universal appeal and choice of colours.
Fuelled by a strong housing market and the rise of 'build to rent' multi apartment sites, trade sales grew exponentially. The business continued to evolve with exciting new collections such as Oscar, Alberto, Finn and most recently Adriana adding to the product mix and a new warehouse in China was established in 2022 to support container direct sales to international markets including Japan and Australia.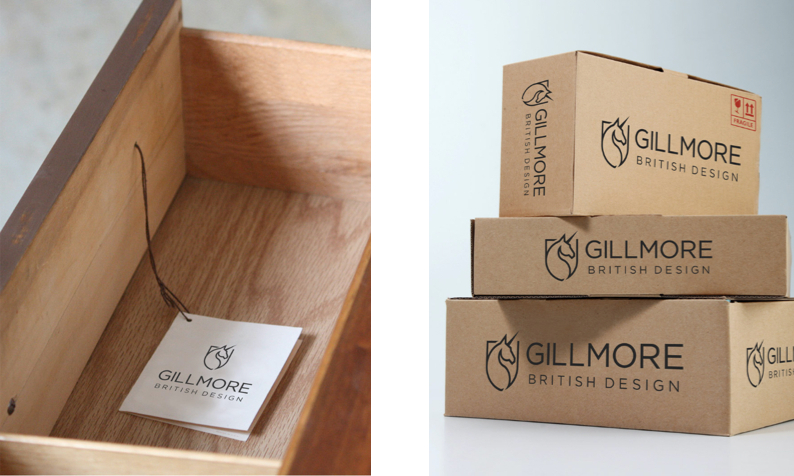 Designed by Gillmore, cherished by you!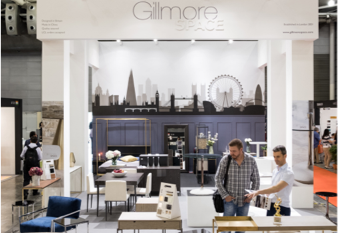 Loyalty Breeds Success
Loyalty Breeds Success
By being people focused the brand is approachable and friendly. These simple human qualities, which are surprisingly absent in many businesses today, drive loyalty without which Gillmore would never have enjoyed such success and longevity. In the sometimes 'pretentious' world of design, Gillmore cuts through the ambiguity with an honest and informative sales pitch, especially appealing to professional buyers working to deadlines and budgets. Equal standards of courtesy and respect are extended to all Gillmore manufacturing partners who are typically small owner managed businesses that have a shared love of design, innovation and quality of craftmanship. It is of no surprise therefore that Gillmore has benefitted from over 20 years of loyalty from both customer and suppliers.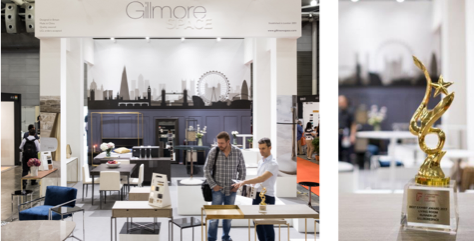 A Vision of Accessible Design
A Vision of Accessible Design
Proudly promoting British Design, at Gillmore originality is key with all its products designed in house by its own design team. And, through years of manufacturing research, innovation and travel the brand has established a network of specialist sub-contractors which gives the design team flexibility on materials choice and production costs. Much of the brand's design method is focused on creating furniture products with universally shared components, giving the customer choice a on colours as well as promoting sustainability through inventory and transportation efficiencies. Beautifully contemporary, Gillmore products are 'on trend' but will always have a universal, timeless appeal. This accessibility to consumers of all generations is further enhanced by price points which don't break the bank – a rare thing for high end design.
Timeless Design that Adapts to Your Home